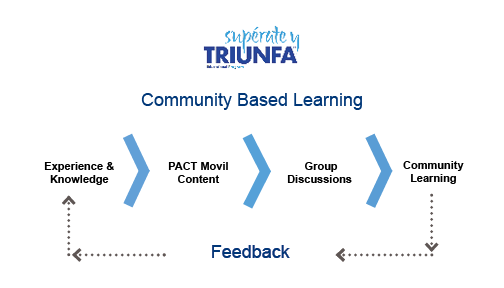 "The greatness of our country lies in teamwork."
James Mattis, U.S. Marine Corps General, Retd.
Former U.S. Secretary of Defense
One of the essential features of our Road to College is that mothers learn in small groups to achieve a common goal: college education for their children. Teamwork is what drives these groups. It allows mothers to collaborate and participate with their ideas and experiences, and to talk about their fears. This is particularly important for low-income immigrants who speak the same language, live in the same community, shop at the same places, exchange recipes, and have their children at the same schools. Teamwork offers them the opportunity of understanding the importance of a college education, which most of them never had.
400 Voices® and PACT Movil® are registered marks of 400 Voices, Inc.