Our Target Population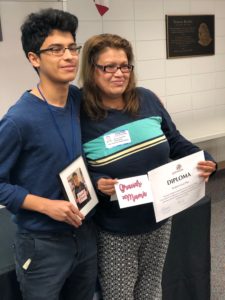 Low-income and economically disadvantaged Spanish-speaking parents, mostly immigrants, most of whom didn't go to college. Their children attend Title 1 schools that have a majority of Hispanic populations. They will probably be the first ones in the family pursuing a college education. We focus on mothers because they are the ones who take their children to school, attend school meetings, and get involved in their education. Even though some mothers speak English, they prefer Spanish when talking to their children. Fathers are welcome to our program, but they rarely join us as they are the breadwinners.
400 Voices® and PACT Movil® are registered marks of 400 Voices, Inc.